Product Specification of Magento Responsive Business Card Printing Theme
In current society, modern and busy life always makes us tired and exhausted. Producer usually tries their best to improve everything to enhance life quality and it is also a reason why we create Magento Responsive Business Card Printing Theme. It is a special gift for card printing business.
WHY USE THIS PRODUCT - PRODUCT BENEFIT
Are you looking for an opportunity to develop card printing company? Do you want to change anything from production to product distribution?
Nowadays, you have excellent products but you have a small trouble about presenting them on your site with messy arrangement. Business Card Printing Theme can help you to make your site look clearly and beautiful, turn the interface from normal quality site into valuable one. 
Including many Home page layouts and a lot of powerful pages with various Header and Footer that set it apart from others
Revolution slider extension, Price Matrix extension, Order upload plugin, Mega menu, Ajax search extension, Quick view and more than 10+ extensions in this theme that make it is a strong theme ever.
You know that Magento platform is always expensive platform but we still provide Magento Responsive Business Card Printing with reasonable cost. 
With many benefits above, if you still confuse about this, just see an awesome demo to verify our words.             
HOW IT WORKS FOR CLIENTS
Magento Card Printing Theme is easy to use for you even you are a new customer or you rarely shop online.
At the first time, you will see all products are arranged logically in Mega Menu, find the one you love. Or you can use searching toolbar, it helps you get products you need faster and more product attribute is attached inside. You will save maximum time when shopping with this theme.
Just click on "Add to card" button for a product you want. Order upload extension helps you upload file your own file and you can delete and cancel files during files uploading easily. Finish checkout process with professional one step checkout extension   is really convenient for all customers.
Continue shopping if you want to discover more.
HOW IT WORK FOR SHOP OWNER
You bought Magento Responsive Business Card Printing theme and you had a problem in setting, do not worry, just take your time to follow steps below:
Option 1: Install Quick Start Packages via FTP with the file named: "tpl_nb_printing_package_v1.0.tgz"
Go to Magento Admin Panel -> System -> Magento Connect -> Magento connect Manager.
Option 2: Upload Magento Theme directly on browser or upload file through FTP with easy few steps. 
Our support team is available to help if you need us
DESIGN
Customizable design - You can change the visual appearance as you wish in back-end
Unlimited colors - amazing printing theme with many styles of color
This is the number one printing theme on print industry
An eye-catching template will retain your customers stay at your site longer and create more benefit.
SLIDER REVOLUTION POWERFUL EXTENSION
Will manage to create beautiful presentations with your site.
Added Input fields to edit start and end time/speed alternate to the drag and pull functions
Added option to choose for original image for thumbnails and the specific dimensions set in the Slider Settings -> Navigation -> Thumbs tab
Added "Disable Browser Blur/Focus behavior" option to not stop the Slider in case the browser tab has been blurred
Added a Info Field under Main Background / Source Settings to show the current selected Image URL
Added Full screen Toggle, Go Full screen and Exit Full screen actions, to allow Slider Revolution to open in Full screen from any layout mode
Added visibility levels to allow hide/show layers via the Visibility Tab also if no Custom Grid Sizes has been set
And more…..
PRICE MATRIC EXTENSIONS
You can view final price by hovering a mouse on each number
Enable Price Matrix extension in Admin panel - User can enable extension in configuration system, then change color for background, text, delimiter, and others.
User can preview matrix in back-end - After finished configuration, user can preview matrix table before showing out in frontend
User can easily choose direction for created attributes - On the tab price matrix, user can drag and drop attributes in vertical or horizontal direction, then user can select to show all attributes in vertical group or horizontal group
Show Price matrix in product detail - After user are satisfied with price matrix table in preview matrix, user will show it in product detail on frontend. It is easy for buyer to view and choose price of each product in price matrix table
Shopping Cart - After choosing suitable price of product, customer will add to cart , then product will go to shopping cart with exact detail information, then press Proceed to Checkout to finish
Cross-Browser Support - This extension themes work great with all modern browsers like Firefox, Chrome, Safari, Opera and Internet Explorer 9+
And more….
ONE STEP CHECKOUT
This function helps reduce steps in checkout process
Geo IP Technology - With this feature, the customer does not have to fill his/her country, state and zip code as Geo IP technology does that job for the customer with the auto fill Geo IP tech.
Quick Login - A customer can directly log in from the checkout page without the hassles of going to a separate page for it if they have are registered customers.
New Account's Creation - Guests can create their account and save their data during the process of placing the order. However, they have the easiness of buying without registering with the site.
Delivery Time - Customers can easily select delivery date and time to receive goods
Apply discounts - The extension gives customers a possibility to enter coupon code on the checkout page and get a discount.
Gift options support - This extension supports native Magento gift options, so your clients can leave a gift message for the entire order or every product individually.
And more….
EASY TO UPLOAD FILES IN THE SAME TIME
You can upload many files in the same time without wait a long time for uploading one by one
Upload multiple files at the same time - Upload multiple files at the same time using Ajax, do not need to refresh the pages
Delete/cancel files during upload process - Through upload process shoppers can DELETE any files uploaded with just one click. They can add comments into the standard Magento order comment. After upload complete images files will be automatically thumbnails created. Besides, shoppers do not have to login to upload files
Display uploaded files on the checkout page - After uploading files/ images, shoppers can add this product into their cart. So a shopper can upload different files/ images into different products and add all into cart and check out the same times. Uploaded file will display on the shopping cart page, into the Magento order of client account.
You can delete or cancel files in uploading process every time, it is easy than ever in this theme.
And more….
MEGA MENU EXTENSION
Showing all the attribute of product with mega menu for customer easily to find product.
Search by category - Filter based on Magento category which is a drop down list. Your customers can filter products with one, two or many categories at the same time.
Call out suggested terms - When shoppers type any keywords in the search box, Magento Ajax Search extension will instantly look for matched results and call out suggested terms and products.
Search by attributes - Search by products' attributes - name, short description...
And more….
AJAX CART
Add product to cart easily with Ajax cart extension, we make the best convenient for customer shopping on site.
Display empty/update/checkout buttons on mini cart - Just choose to enable/disable/update/checkout button on the mini cart from admin panel.
Support multiple themes - 5 COLORS AVAILABLE( Blue, Black, Pink, Red, Gray), suitable with many different types of ecommerce business
Quickly update a mini cart - For those sites with mini carts, customers can easily update quantity, remove products from a cart.
And more….
AJAX SEARCH
With Ajax search, you can search all the products you need with name and category.
Search by attributes - Search by products' attributes - name, short description...
Show matched categories - The extension automatically shows the pop-up with found categories
And more…
QUICK VIEW EXTENSION
See product characteristics before purchasing with quick view extensions.
Browsing product on listing page - When customer click Quick View Icon, there appears quickly a Window with product information such as product images (with zoom), product information, product attributes, product prices, product reviews, add to cart button, add to wish list button, link to compare view, link to product detail page and so. We arrange these sections of information by beautiful tabs.
Zoom effects - Let your customers see the final version of the product they are buying to reduce the returns resulting from customer frustration. Customers can zoom images and eventually choose what they like.
And more…..
OTHER FEATURES
Awesome: You will impress your customers with beautiful with website interface.
Ultimate responsive: You can use all the devices as computer, laptop, tablet or mobile phone for shopping.
Installation data easy: We provide a professional data installation service with high quality, fast, reliable and punctual.
Multi layouts and pages: There are different design in layouts and pages in Card Printing theme.
Many types of header and footer: You can change many types of Header and Footer if you want, Header and Footer make your site look professional by your arrangement.
This is a Magento Themes item
Product rating:

Magento 1.8.x, Magento 1.9.2.x, Magento 1.9.x
Why choose
Cmsmart?
Leading in quality and performances
We are proud ourselves to release our quality products to the e-commerce world.
Full solutions for niches industry
We provide many powerful completed Printshop, Multistore marketplace, etc solutions for industry
Excellent support and consultancy
We have a dedicated support team that delivery the excellent support
Private customization for your project
If you don't like our product as it is, you can custom it as you want
Long-term partnership care
We also want to have a long-term partnership with customer to support and take care
Changelog
See our changelog below to update your site better
Compatible with: Magento 1.8.x, Magento 1.9.2.x, Magento 1.9.x
Version 1.0.0 Updated: 2016, Apr 29
+ Released April 29, 2016
Our Community
Go to our forum to hear what people discuss and get new info
Ask a question
Customization Request & Contact Us
Please fill out the customization request form if you need any
Ms.Michelle
Skype: tramy9400
Email: support@printcart.com
Mr.Ryan
Skype: .cid.e5694f64b5c806f6
Email: sales@printcart.com
WE ARE IN LOVE WITH CLIENT
Recently, we discovered how client loving working with us by their 5 star recommedation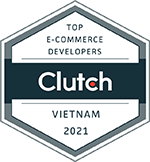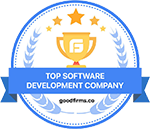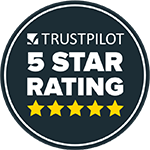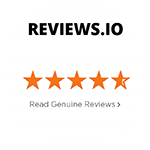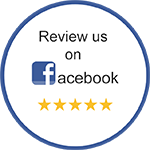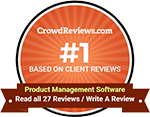 Top