Shopify Printshop Websites
Shopify printshop website with online design package is a great open source solution with full options to build a perfect printing site.
0 / Ratings
358 Views
Jul 25, 2022
CUSTOM WEB TO PRINT SOLUTION FOR PRINTING BUSINESS
Printshop is an enterprise-level solution designed for all kind of printing business. It supports every aspect of print store performance: from multiple custom journey paths, through user-friendly online product designer for a variety of printing products, to built-in e-commerce and file print-ready download. Printshop is not only delivering ready-to-use and beautiful web to print solution but because of robust technology and customization possibilities, it provides the flexibility of workflow automation system designed to streamline your business
Media & Marketing Agency
You own a big media & marketing services business and want to modify marketing collateral including brochures, promotional pictures, datasheets, etc. online via your website like Canva, the Shopify Printshop Website is your choice.
B2B and B2C Ecommerce Store Owners
More 80% of print orders in the US were placed online that why Shopify Printshop is a holy grail for Ecommerce Store Owners who offer product customization facility, online and custom quotes, do outsource jobs with vendor management.
B2B Print Agents
The middleman between customers and print manufacturers. Oh yes! Print Brokers can use Shopify Printshop to deliver customized print solutions to clients, manage users and departments with ready templates, role-based access, and automated job sheets
B2B Print Service Providers
Print Service Providers, also known as print vendors, can use the Shopify Printshop tool to change their local print shop into a fully-fledged print marketing agency.
Designers and Trade Printers
Shopify Printshop will be #1 eCommerce solution for those businesses that collaborates with designers and printers in different countries, offer storefronts and commissions, run marketing campaigns and one-off
Sign & Label Printers
If you offer Sign & Label Printing Services, use Shopify Printshop to advertise the products or services of your clients creatively and effectively. Printshop provides ready templates for personal organization and also customizes as requests with the best offers.
PRINTING PRODUCT DESIGNER READY TO PRINT
Save or upload own design into multiple layers PDF to print, also downloads the file in SVG. Admin can convert the PNG file into JPG and then from JPG RGP to JPG CMYK.
SHOPIFY CUSTOM DESIGNER FOR ANY PRINTING PRODUCT
Printcart web to print Shopify App allows your users to design the products as per their needs and purchase them in your Print Shop, The Printshop Designer can design anything- flexible to use for any printing products.
PRINTSHOP IS READY PRINT ECOMMERCE
With the powerful feature and friendly user interface, Shopify PrintShop Is really a useful tool for both the shop owner and their customers.
ENTERPRISE PRINTING BUSINESS WORKFLOW
You can set up automation workflow for B2B2C business solutions from PrintShop Store Front to Print Agency CRM Dashboard and Printing Product Management ERP
FEATURES OF SHOPIFY PRINTSHOP
With the Shopify PrintStore Solution, you can create B2B and B2C e-commerce print shops and allow customers to view, customize, upload and order print items online, select from existing design or customize to suit your branding.
Special feature of Shopify Printshop Website
The following features will help you better understand our products
Print Order Management
Shopify Printshop with Printcart Dashboard which not only brings benefits shoppers but also admins the last target of business:
Create New Design Project In Printcart Dashboard (New orders in Shopify Admin)
Download PDF, SVG, PNG, and JPG To Your Computer
Send Customer's Design Project notification emails to Buyers
Easily Customize Orders: You can edit orders and change status.
Print Job Fulfillment API Integration
Printing Fulfillment services becoming more popular thanks to Cost Optimization as well as providing the best quality printing products to printer
While the label printing business sends out every order in unbranded, white label packaging as standard to facilitate our B2B customers' need for confidentiality.
Integrate your Web 2 Print with POD Providers: Printful, Printify, Amazon Merch via API Web to Print development services

we support and help you to link with the best POD vendors in the market through technology Fulfillment API Integration.
Develop Mobile App For Printshop
Mobile App For Printshop is dedicated for you to making the buy print products experience of your customers as easy and friendly as possible.
We will build mobile printing apps for iOS and Android devices to provide an online design and printing experience on mobile devices.
They will work fast and smoothly on your web-to-print platform.
Your guests just open their phone or tablet, open the application, choose designs and products they want, and then order.
3D Product Previews and Design
Offer an immersive and unique 3D shopping experience. Transform customers into creators and let them build and interact with their own version of your products.
No custom coding required. Turn any item in your store into a customizable product with real time 2D, 3D & AR Create the best Visual Shopping Experience
The 3D Product Design Preview allows you to show your customers a realistic 3D presentation of the product.
The designs that you will print for customers are displayed in their correct place on the 3D preview on your website.
This is a great way to introduce your products, increase sales or simply grab customer's attention.
Printing Product Price Matrix
Printing Price Matrix Option is able to work as an automatically flexible calculator which helps users show up the final price results together from grouped attributes of product with limited quantity in the backend to meet customer's best choice.
Create the price matrix table for each product
Display the price matrix table on the product detail page:
The unique calculation for the "Quantity" attribute
Display in vertical/horizontal position for created attributes
Enter the price simply
Easy to edit the price matrix table
Preview Price Matrix in the backend
Shopify print on demand
Shopify print on demand is an eCommerce order fulfillment Solution where products are manufactured (printed) only when they are ordered (demanded) on the Shopify platform. If you want to launch a print-on-demand business with Shopify, we will integrate the best POD plugin for your website.
Easily install the Shopify Print-on-demand App from your dashboard to connect your store.
Use the Print on Demand Shopify integration to select and publish products you want to sell on your store.
Support Printify Shopify integration, Printful Shopify integration.
With Shopify Print on demand App, There's no limit to the number of products you can publish to your store
With print-on-demand platforms, sign-up is not charged.
SHOPIFY WEB TO PRINT DEVELOPMENT SERVICES
We provides end to end eCommerce marketplace development and can help you out to bring everything in one place for gearing up your eCommerce store at a glance
Get Free Quotation for Your Project
Please fill out the customization request form if you need any
Ms.Janet Tran
Skype: janet.tran.92
Email: support@printcart.com
Mr. Vincent Ray
Skype: live:vincent_4281
Email: sales@printcart.com
WE ARE IN LOVE WITH CLIENT
Recently, we discovered how client loving working with us by their 5 star recommedation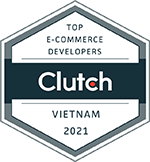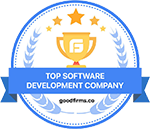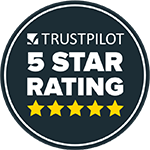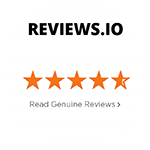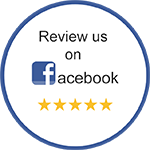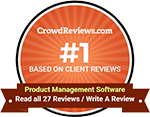 Top