Web To Print HTML5 Online Design Tool
HTML5 All-in-One Online Product Designer is created keeping in mind the design artists as well as end-customers
How Web 2 Print Online Designer Works With Your Printing Production
HTML5 Online Product Designer can be integrated to all type of printing company which help customers draw their idea in the fastest way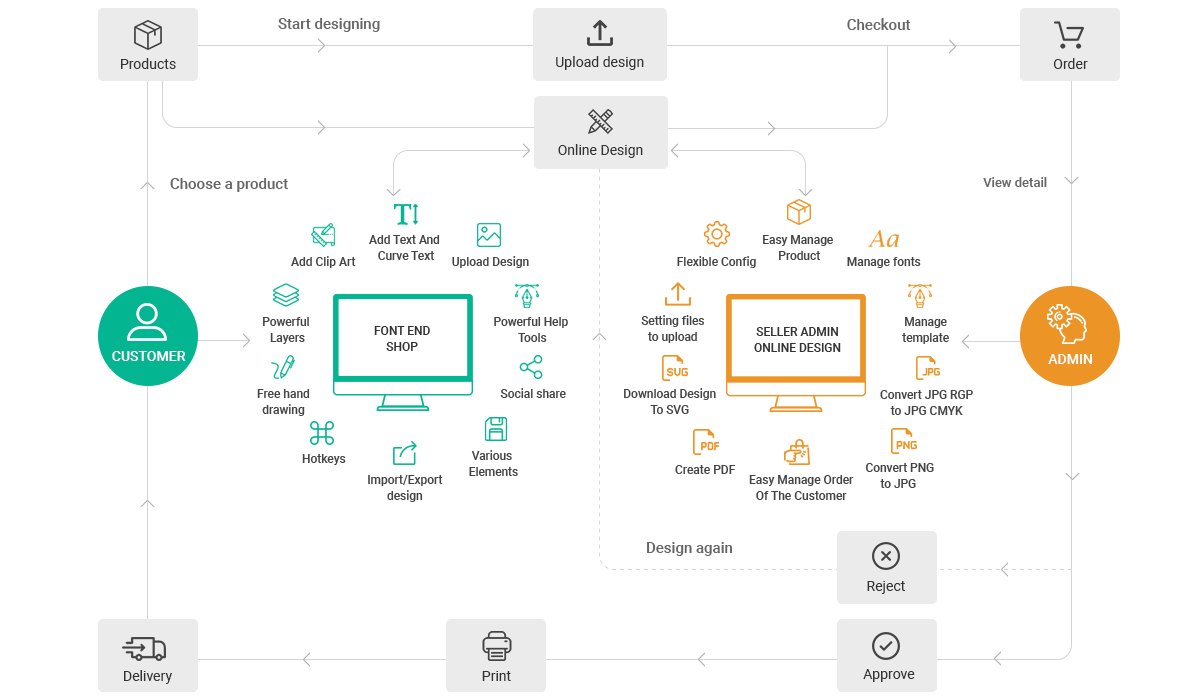 POWERFULL DESIGN FEATURE ONLINE DESIGN TOOLS
Developing of printing technology enhances our life quality recently. Your customers do not have experience in graphic software, but they want to make their own design. Don't worry! It will become easy if your site is intergrated WooCommerce Online Product Designer.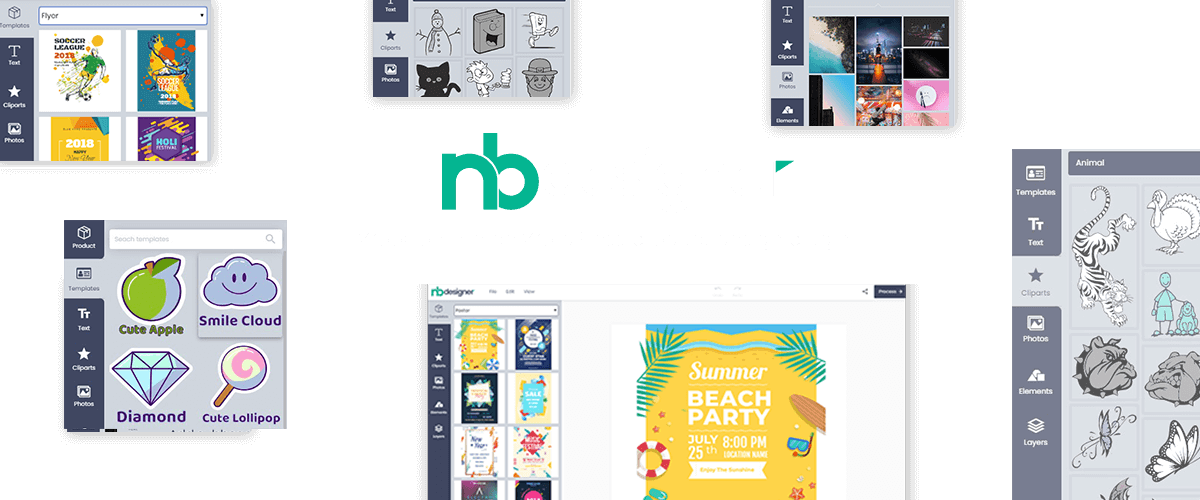 Key features of Web To Print HTML5 Online Design Tool
The following features will help you better understand our products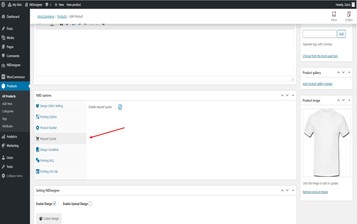 Get Quote
Your customers can request a quote via their email box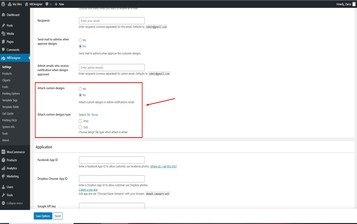 Display Uploaded Files In The Confirmed Order Email
Allows you to attach designs when sending by mail.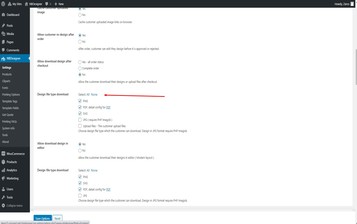 Allow Download A Design.
You can download the design your client just finished and send back to them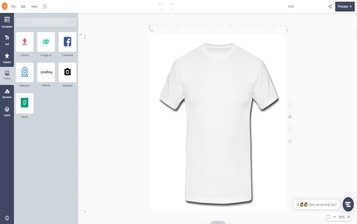 Select Images From Different Sources
You can upload images or PDFs from other sources onto your blueprints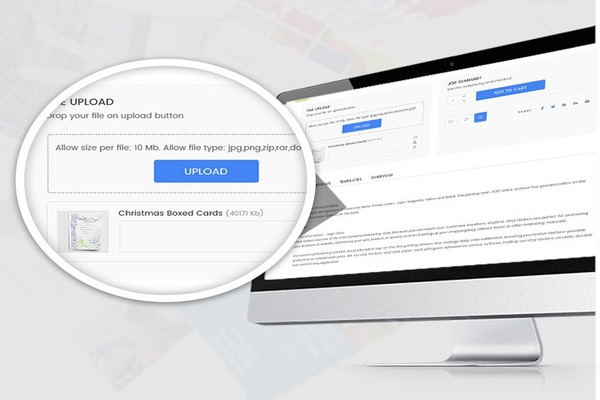 PRINTSTORE ORDER UPLOADS FEATURE
It allows customers to upload one or more files for products. When an order is processed, an upload button will appear for you to click.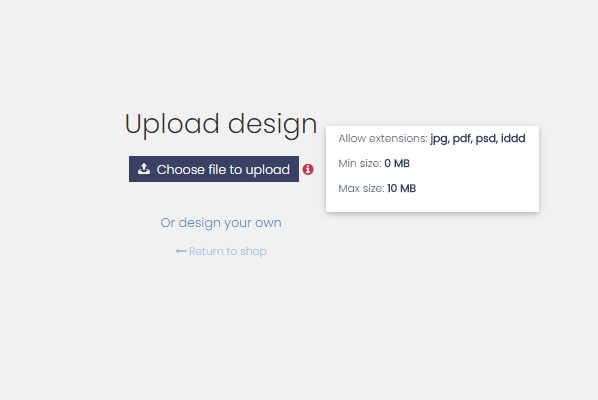 ORDER UPLOAD
It allows customers to upload one or more files for you can set up general for uploading file just 1 click. Moreover, you can set thumbnail size and quality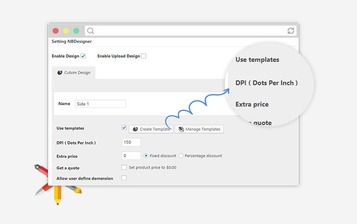 Create & Manage Template
Admin can create one or more templates and manage them easily in the admin panel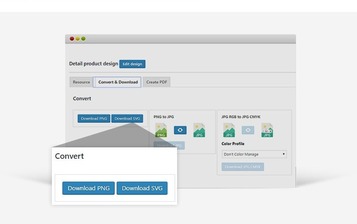 Download Customer
You can download your customer's design file to SVG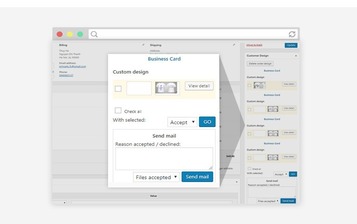 Easily Manage Order Of Customer
Admin can see the design in detail. accept/decline design, and send email feedback to customers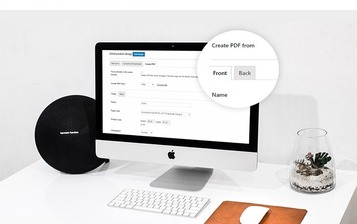 Create PDF
Quickly create a PDF file from a design file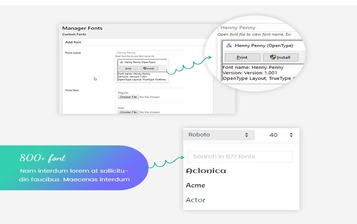 Various Font
More than 800+ fonts are included in this product so you can choose font styles as you want.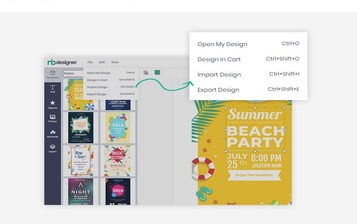 Import/Export
Import or Export files directly from your source easier than ever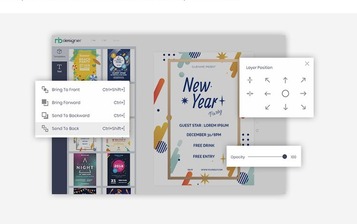 Powerful Help Tool
More tools are included extension as next previous, align zoom... All buttons are arranged clearly to be convenient for customers when they want to use it.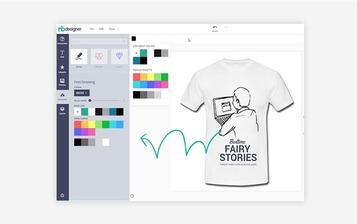 Free Hand Drwaing
Especially, you also can use much available brush to draw, you can create your own signature.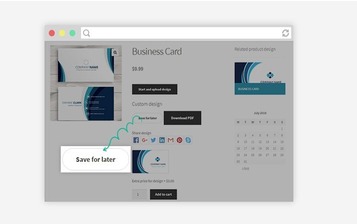 Save For Later
If the customer does not want to order current designs, they can save them into their account and start for the next time. They also can use their stored designs for other products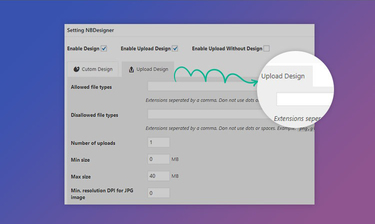 Upload Design
Allow customers to upload your own design with different types of file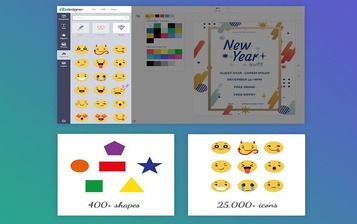 Various Elements
There are 400+ shapes and 25.000+ icons available which you can express your feeling in the best way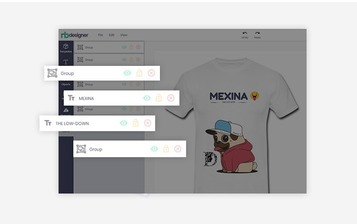 Powerful Layers
Drag and drop to sort layers and change layers of items.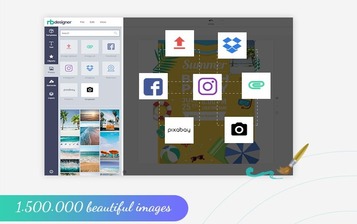 Upload Image
Customers can select images from different sources as their computers, Url, Facebook, Instagram, Dropbox, Webcam or Pixabay, and Unsplash.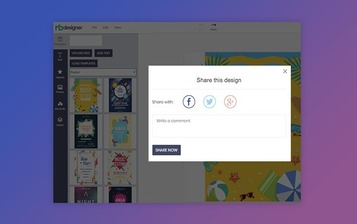 Social Sharing
Share your design via social channels such as Facebook, Twitter, Google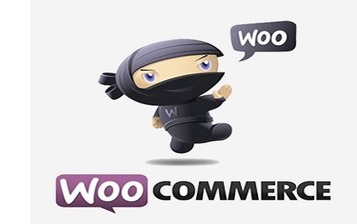 Compatible with WooConunoce
This plugin is an extension of WooCommerce plugin that allows your users to design products easily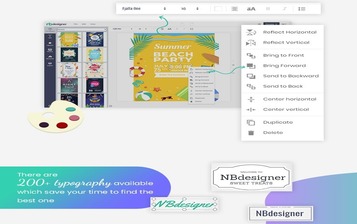 Add/ Curve text and 200+ Typograply
A customer can add text with various colors, fonts, and sizes. Especially, they can curve text in their design and edit anything.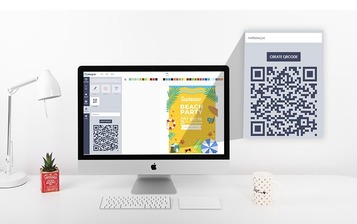 QR Code
You can create QR code and then add to your design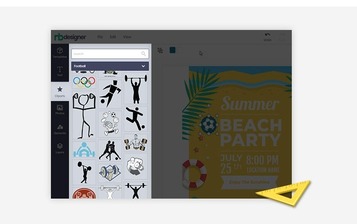 Add Clip Art
You can add art, change colors, move, resize, rotate, delete art, flip, center function and so on.
Special feature of Web To Print HTML5 Online Design Tool
The following features will help you better understand our products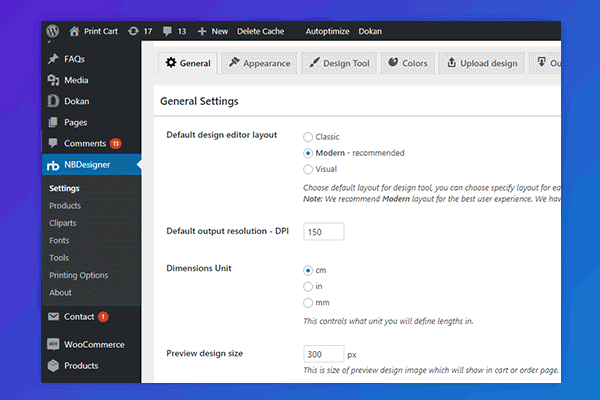 Flexible Config
You can set size upload, preview thumbnail size, thumbnail quality, show customer design in the cart, show customer design in order, admin notifications, and so on.
3 Types Of Configuration Display
Default Configuration Price Matrix Configuration Bulk Variations Configuration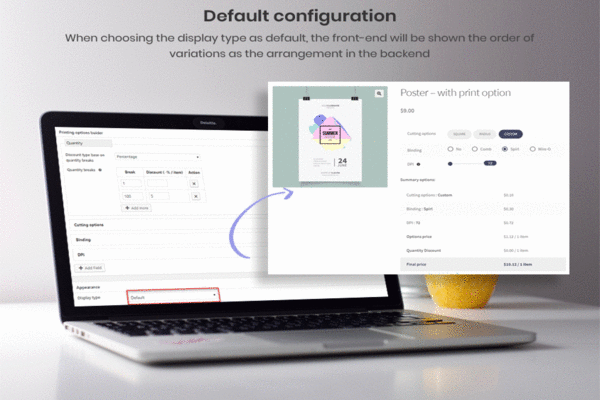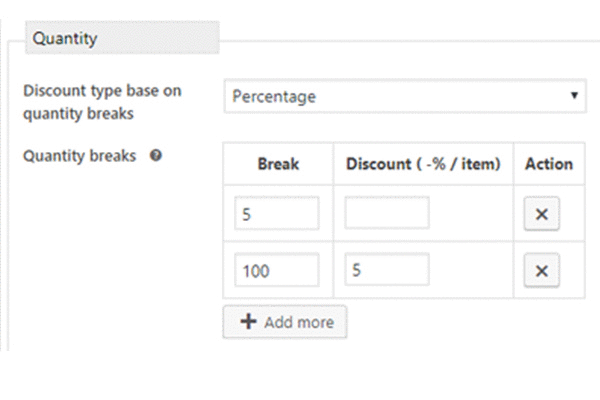 Print Pricing options Configuration
You can enable print pricing option in the back-end for all products
We Provide You Demo Links For You To Better Understand This Feature
Get Free Quotation for Your Project
Please fill out the customization request form if you need any
Ms.Michelle
Skype: tramy9400
Email: support@printcart.com
Mr.Ryan
Skype: .cid.e5694f64b5c806f6
Email: sales@printcart.com
ON DEMAND DEVELOPMENT
We have done over 10k ecommerce project
Read over 1000+ testimonials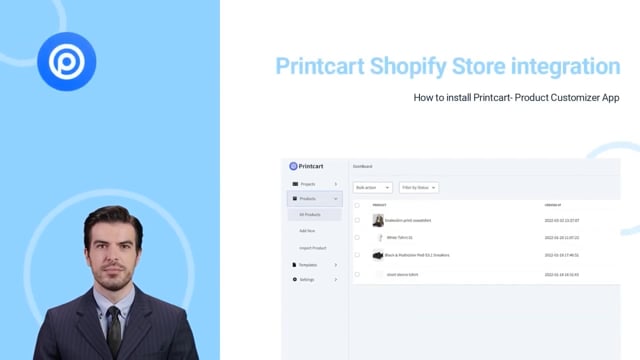 A robust congratulations to the team at Printcart for a job well done.
We've been trying to put together a functional website since I began my practice in April of 2015. I am happy to say we finally hired the Printcart team and they've worked closely with us throughout the process, staying on task, on target, and on budget.

I also appreciate their quick and courteous responses. I highly recommend their service!
Digital Marketing Services
Innovative
Techology

for enteprise ecommerce
WE ARE IN LOVE WITH CLIENT
Recently, we discovered how client loving working with us by their 5 star recommedation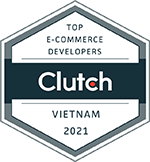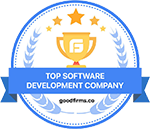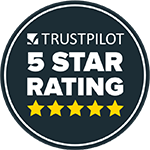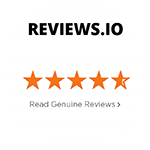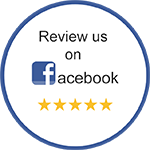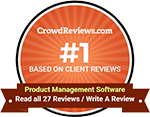 Top