>
Product Specification of Magento Responsive 3D Printing Website Theme
In recent years, 3D printing is not a strange concept with printing community, therefore if you are providing 3D printing solutions; make it different from your strong competitors.
Now, human's demand is higher and higher, fast and professional service is the top priority things, thus your website should be a good weapon to get more customers. Magento Responsive 3D printing Website theme will create a story for your business.
WHY USE THIS PRODUCT - PRODUCT BENEFIT 
Every industry speaks its own language and 3D printing also has unique characteristics.
3D printing makes a huge difference with normal printing; therefore your website theme should be creative and strange compare to others.
First thing you will receive from this theme is clear structure layout with beautiful in design that you have to pay more than one thousand dollars if you hire some senior Magento developers.
Second thing, customer will get many design layouts quickly with 3 Home page layout, 2 product page detail, 5 Header and 3 Footer. No design experience required you can create idea to your site; you will have a beautiful image as you wish.
Many extensions as Price Matrix extension and Order upload plugin in this theme will help customers get a final price and upload their own files in the fastest way.
In addition, Revolution extension included in Magento Responsive 3D Printing Website theme also creates sliders effectively.
With many benefits above, why wouldn't you buy our product now?
HOW IT WORKS FOR CLIENTS
Leading printing companies on the world have proven the power of 3D printing website to reduce purchasing time if your site in a good UX and UI.
With Magento Responsive 3D Printing Website theme, you just find product you want to print through Mega menu, then you go to product detail page. At there, you can upload your own image, the process is simple and you will complete immediately.
The next step, you have to check out on 1 minute. The extension is integrated in this theme help you finished quickly process.
Finally, just stay and wait to receive product that designed by you.
HOW IT WORK FOR SHOP OWNER
Buying Magento Responsive 3D printing theme for your site, you can easy to set it up. We also have an user guide in detail for customer. Please follow the instruction below:
Option 1: Install Quick Start Packages via FTP with the file named: "tpl_nb_printing_package_v1.0.tgz"
Go to Magento Admin Panel -> System -> Magento Connect -> Magento connect Manager.
Option 2: Upload Magento Theme directly on browser or upload file through FTP with easy few steps.
In installation process, if you have any trouble, you cannot resolve it, feel free to contact us. We have a professional team available to help you.
Below is full detail Features of Magento Responsive 3D Printing Website Theme.
DESIGN
Customizable design: You can change the visual appearance as you wish in back-end
Unlimited colors: amazing printing theme with many styles of color
This is the number one printing theme on print industry
An eye-catching template will retain your customers stay at your site longer and create more benefit.
PRICE MATRIX EXTENSION
The extension helps your customer see the total amount of money you have to pay after purchasing immediately.
Enable Price Matrix extension in Admin panel: User can enable extension in configuration system, then change color for background, text, delimiter, and others.
User can preview matrix in back-end: After finished configuration, user can preview matrix table before showing out in frontend
User can easily choose direction for created attributes: On the tab price matrix, user can drag and drop attributes in vertical or horizontal direction, then user can select to show all attributes in vertical group or horizontal group
Show Price matrix in product detail: After user are satisfied with price matrix table in preview matrix, user will show it in product detail on frontend. It is easy for buyer to view and choose price of each product in price matrix table
Shopping Cart: After choosing suitable price of product, customer will add to cart, then product will go to shopping cart with exact detail information, then press Proceed to Checkout to finish
Cross-Browser Support: This extension themes work great with all modern browsers like Firefox, Chrome, Safari, Opera and Internet Explorer 9+
And more…
SLIDER REVOLUTION
Tons of unique transition effects in this plugin as images preloaded or video effect will strong impress your audience.
Added revget parallax proc Method to get the current scroll percentage
Added Maximum Width option to Slider that are set to Slide Layout – Auto
Added dropdown into the admin bar in frontend, to be able to quick edit all existing Slider on the current page (Only visible for administrative users)
Added New Layer Scale mode "Cover" and "Stretch" to be able to scale Layer images proportional also over the Layer grid or over the slide
Now First Slide can be always the same (Alternative First Slide) even if the rest order of slides are Randomized
Added Requirements & Recommendations Information to the Slider Overview page to highlight recommended server configurations.
And more….
ONE STEP CHECKOUT
You will feel happy when in checking out process, only 1 step to immediately complete.
Ease of One Step: reduce from 3 steps to 1 step
A Layout for Every Device: It comes with a feature to adjust to different electronic gadgets' screen size. Whenever the screen will be resized, the layout will itself transform efficiently to the needs.
Geo IP Technology: With this feature, the customer does not have to fill his/her country, state and zip code as Geo IP technology does that job for the customer with the auto fill Geo IP tech.
Quick Login: A customer can directly log in from the checkout page without the hassles of going to a separate page for it if they have are registered customers.
Delivery Time: Customers can easily select delivery date and time to receive goods
Apply discounts: The extension gives customers a possibility to enter coupon code on the checkout page and get a discount.
Gift options support: This extension supports native Magento gift options, so your clients can leave a gift message for the entire order or every product individually.
And more…
MEGA MENU
Easily showing all the attribute of website, customers can find products they need in the shortest way.
Vertical Magento navigation menu: This is a new function on this product, all name categories are hided in main Menu that make your site neat and clean.
Both Horizontal and Vertical Menu: There are both kinds of menu display on menu that adapt customer favorites
Optimize options with menu: Admin can arrange anything on menu with just few clicks and choose what they want to display.
And more….
AJAX CART PRO
You can change as adding or deleting the number product in your cart easily.
Add products to the cart from a listing page: Customers can add products to a Magento Ajax shopping cart and choose options right on the listing page, without going back the product page.
Quickly update a mini cart: Customers can update quantity, remove products from a cart easily.
Display empty/update/checkout buttons on mini cart: Just choose to enable/disable/update/checkout button on the mini cart from admin panel
And more…
AJAX SEARCH
Finding product simply with extension, you only search name, attribute in search bar to get results.
Instantly look for results: Magento Ajax Search uses Ajax technology to simplify the loading process and give customers instant search results. Show other search results in product's thumbnail images in a pop-up.
Search by category: Filter based on Magento category which is a drop down list. Your customers can filter products with one, two or many categories at the same time.
Search by products' attributes: name, short description...
Show matched categories: The extension automatically shows the pop-up with found categories
And more…
OTHER FEATURES
Wonderful design theme: Will surprise your customer at the first time. This is the stunning theme and user-friendly interface.
Responsive: We know that the number of people is using a tablet, mobile increasing every day and if your site is not responsive, you will lose huge money.
Powerful header and footer: Many types of header and footer have changed a part of the website; it makes your site diversification.
Multi layout and pages: Many layouts and pages that make your site not boring
Upload multiple files at the same time: If you want to upload many files at the same time, just click a button and do not wait for loading page.
Product label: Easy to see products if your product is on promotion.
Add to wish list: If you want to add a product to your wish list, 1 click to complete your activities.
Add to compare: You always want to compare together product, now is simple to compare, A few minutes, the results appear.
Quick view: You can see items before purchasing faster. If you like, you can click add to cart or you can see the next products.
Multi languages and currencies: Useful with many customers in other different countries.
This is a Magento Themes item
Product rating:

Magento 1.6.x, Magento 1.7.x, Magento 1.8.x, Magento 1.9.2.x, Magento 1.9.x
Why choose
Cmsmart?
Leading in quality and performances
We are proud ourselves to release our quality products to the e-commerce world.
Full solutions for niches industry
We provide many powerful completed Printshop, Multistore marketplace, etc solutions for industry
Excellent support and consultancy
We have a dedicated support team that delivery the excellent support
Private customization for your project
If you don't like our product as it is, you can custom it as you want
Long-term partnership care
We also want to have a long-term partnership with customer to support and take care
Changelog
See our changelog below to update your site better
Compatible with: Magento 1.6.x, Magento 1.7.x, Magento 1.8.x, Magento 1.9.2.x, Magento 1.9.x
Version 1.0.0 Updated: 2016, Apr 12
(5) Reviews
Don't just hear from our side, hear from our beloved customers and try our demo, you will find what they said is true
Mahbub - A - Rob

Submitted:
Nice product, nice support. Thank you, guys. : )
Joseph J. Green

Submitted:
I have just entered to 3D printing industry a short time but I think I had a right choice when buying your product. My customers like the nice interface as well as the features on my site! thank you so much!
Andre A. Casto

Submitted:
At very reasonable price, quality is so good in comparison to other products I had ever tried before because I always try to make my shop be unique among the crowd. I especially like Mega Menu feature as well. So good!
Thelma E. Lowe

Submitted:
Your product helps my business run smoothly, my customers are all impressive and satisfied with my site. Highly recommend!
Vanessa Acook

Submitted:
This theme is really great for my website. All features done perfect especially at a good price. Beside the installation only last a few minutes. Pretty impressive.
Customization Request & Contact Us
Please fill out the customization request form if you need any
Ms.Michelle
Skype: tramy9400
Email: support@printcart.com
Mr.Ryan
Skype: .cid.e5694f64b5c806f6
Email: sales@printcart.com
WE ARE IN LOVE WITH CLIENT
Recently, we discovered how client loving working with us by their 5 star recommedation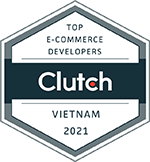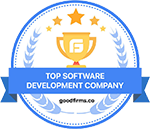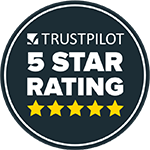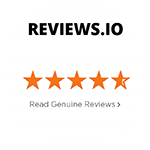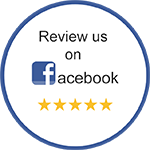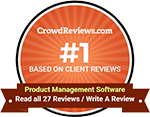 Top