Product Specification of Magento Responsive Gifts Printing Theme
Are you looking for the best solution to improve your sales revenue? In this modern society, website is the strongest tool to get more customers. Do not miss this opportunity to integrate Magento Responsive Gifts Printing Theme to your site.  It will surprise your customer with many ideas for their friends and family.
WHY USE THIS PRODUCT - PRODUCT BENEFIT
The development of a new technology makes our lives better. Therefore, if your site is improved, you can completely make a different. Even your site is beautiful and works fine but why number of customers is not increase. Now, you totally confident with your site if it is installed this Magento Responsive Gifts Printing Template.
Not only your interface looks marvelous with unique design but also it is really friendly with many extensions as one step checkout, Mega menu, Price Matrix Extensions.... All the extension is useful with your customers. One step checkout will reduce time in checkout process. Or your customers can see all the product category in Mega menu or Price matrix will show the amount total immediately that your customer has to pay. And more extensions will make your customer happy for sure.
In this theme, you also can change many styles for your site with 3 Homepage layouts, 2 product detail pages, 5 Headers and 3 Footers. You will set up layouts in admin panel easily as you wish.
All extensions above are included in this theme therefore our product is really cheap for you.
HOW IT WORKS FOR CLIENTS
With Magento Responsive Gifts Printing Theme, you will easily make special printing gifts for yourself, your friends and your family.
The first thing to do is come to website and finding the product you love in Mega Menu. Or you can find product through search tool. If you like a product, you can show detail information before purchasing with Quick view. Otherwise, you only take a few minutes to upload your own files designed through Order Upload and finish it with checkout process or continue shopping.
Finally, you just wait to receive a product is designed by you.
HOW IT WORK FOR SHOP OWNER
After buying our product, you do not worry about to set up your site. If you do not know about the technology, now it is simple for you.  Below are 2 options you just follow:
Option 1: Install Quick Start Packages via FTP with the file named: "tpl_nb_printing_package_v1.0.tgz"
Go to Magento Admin Panel -> System -> Magento Connect -> Magento connect Manager.
Option 2: Upload Magento Theme directly on browser or upload file through FTP with easy few steps.>br />If you have any problems, do not hesitate to contact our support team, we will help you resolve it.
DESIGN
Customizable design - You can change the visual appearance as you wish in back -end
Unlimited colors - amazing printing theme with many styles of color
This is the number one printing theme on print industry
An eye -catching template will retain your customers stay at your site longer and create more benefit.
ONE STEP CHECKOUT
Reduce time in checkout process for customers, help them save time and quickly finish this process.
A Layout for Every Device - It comes with a feature to adjust to different electronic gadgets' screen size. Whenever the screen will be resized, the layout will itself transform efficiently to the needs.
Geo IP Technology - With this feature, the customer does not have to fill his/her country, state and zip code as Geo IP technology does that job for the customer with the auto fill Geo IP tech.
Quick Login - A customer can directly log in from the checkout page without the hassles of going to a separate page for it if they have are registered customers.
Delivery Time - Customers can easily select delivery date and time to receive goods
And more….
MEGA MENU
Showing product's information with image or attribute that you want to display for customer.
Vertical Magento navigation menu - This is a new function on this product, all name categories are hided in main Menu that make your site neat and clean.
Both Horizontal and Vertical Menu - There are both kinds of menu display on menu that adapt customer favorites
Optimize options with menu - Admin can arrange anything on menu with just few clicks and choose what they want to display.
And more….
PRICE MATRIX EXTENSION
Before going to checkout process, your customers can show total money they have to pay with price matrix extensions. It is convenience and useful with your customer.
User can preview matrix in back -end - After finished configuration, user can preview matrix table before showing out in frontend
User can easily choose direction for created attributes - On the tab price matrix, user can drag and drop attributes in vertical or horizontal direction, then user can select to show all attributes in vertical group or horizontal group
Show Price matrix in product detail - After user are satisfied with price matrix table in preview matrix, user will show it in product detail on frontend. It is easy for buyer to view and choose price of each product in price matrix table
And more….
SLIDER REVOLUTION
Presenting image or video in website with many styles. Draw your idea through this extension will increase your site better.
Added Maximum Width option to Slider that are set to Slide Layout – Auto
Added dropdown into the admin bar in frontend, to be able to quick edit all existing Slider on the current page (Only visible for administrative users)
Added New Layer Scale mode "Cover" and "Stretch" to be able to scale Layer images proportional also over the Layer grid or over the slide
Now First Slide can be always the same (Alternative First Slide) even if the rest order of slides are Randomized
Added Requirements & Recommendations Information to the Slider Overview page to highlight recommended server configurations.
And more…..
AJAX SEARCH
Fill name, attribute or category of product as you remember, the results will show for you only 1 second.
Search by category - Filter based on Magento category which is a drop down list. Your customers can filter products with one, two or many categories at the same time.
Search by products' attributes - name, short description...
Show matched categories - The extension automatically shows the pop -up with found categories
And more…
AJAX CART PRO
Single click to add a product to cart. After adding, you have 2 options are continue shopping or checkout.
Add products to the cart from a listing page - Customers can add products to a Magento ajax shopping cart and choose options right on the listing page, without going back the product page.
Quickly update a mini cart - Customers can update quantity, remove products from a cart easily.
Display empty/update/checkout buttons on mini cart - Just choose to enable/disable/update/checkout button on the mini cart from admin panel
And more….
OTHER FEATURES
Amazing theme: Designed with beautiful interface will impress your beloved customer and keep them stay at your site longer.
Ultimate responsive: This theme is convenient with many devices as computer, laptop, tablet or mobile phone. So you can use your mobile phone to buy product everywhere.
Multi layouts and pages: There are different design in layouts and pages that make your theme various.
Upload multi files in the same time: Do not wait your time to reload page when you want to upload many files.
Easy to install data: We provide a professional data installation service with high quality, fast, reliable and punctual.
Delete/ cancel files in the upload process: Deleting files is not easy than ever, only 1 click you can delete files right away."
Powerful header and footer: You can change many types of Header and Footer as you wish. They make your site look professional by your arrangement.
Add to compare: You can compare price, color, or anything else as you want to get a final decision.
Add to wish list: Add to wish list function is always the best choice for customer when you want to save your favorite products for the next time.
Multi language and currency: You have a small problem when shopping online about the language issue. Now you can change language to suitable with you.
Quick view faster: View information, color, and size of product with quick view function to save your time.
Product label: Making your target product standing out of others to improve sales revenue.
This is a Magento Themes item
Product rating:

Magento 1.9.2.x, Magento 1.9.x
Why choose
Cmsmart?
Leading in quality and performances
We are proud ourselves to release our quality products to the e-commerce world.
Full solutions for niches industry
We provide many powerful completed Printshop, Multistore marketplace, etc solutions for industry
Excellent support and consultancy
We have a dedicated support team that delivery the excellent support
Private customization for your project
If you don't like our product as it is, you can custom it as you want
Long-term partnership care
We also want to have a long-term partnership with customer to support and take care
Changelog
See our changelog below to update your site better
Compatible with: Magento 1.9.2.x, Magento 1.9.x
Version 1.0.0 Updated: 2016, May 31
Customization Request & Contact Us
Please fill out the customization request form if you need any
Ms.Michelle
Skype: tramy9400
Email: support@printcart.com
Mr.Ryan
Skype: .cid.e5694f64b5c806f6
Email: sales@printcart.com
WE ARE IN LOVE WITH CLIENT
Recently, we discovered how client loving working with us by their 5 star recommedation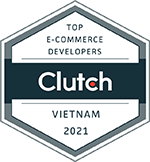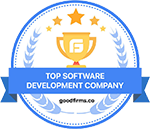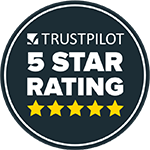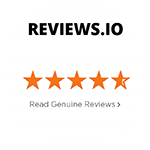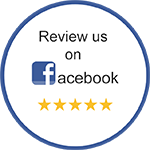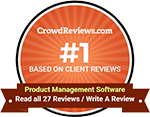 Top