Analytics & Strategy Ecommerce Development
PRINTCART is the trusted digital commerce agency building eCommerce website, mobile app, PWA and Page builder solution for B2C and B2B industries as well as multi-vendor marketplaces
Google Tag Manager gives you the power to create and update tags for your website and mobile apps, any time you want, at the speed of your business. Google Analytics(GA) tool is an essential tool for every website. If you have any problem to setup this tool I can help you.GA helps to track your e-commerce sales. This tool is free If you want to see your visitors, goal, shows sales conversion, payment, visitors country,cross-domain tracking, multiple domain tracking, product click, custom dashboard creation & reporting, etc. It\'s important to track your conversions in Google Analytics so you are able to see how your website is performing and where to improve. **What do we provide?** · Setup Google Analytics tools · Setup webmaster tools · Indexing your site Search engine · Track real-time visitor · Goal setup · Cross-domain tracking · Sales tracking · Verify Analytics and webmaster tools · Google analytics report · Fix problem · Set up analytics and webmaster tools · Install tag manager and submit sitemap, robots · Social media Platform tracking set up and report. · Set up goal, conversation, and E-Commerce Purchase Tracking · Configuration (filters, goals, dashboards, report, search console link) · Exclude Internal Traffic · Setup Goolge Site Kit in WordPress / Woo-Commerce · Goals · Channel Groupings · Content Groupings · Event Tracking · Referral Exclusion List · Organic Search Sources · Search Term Exclusion · Product Linking (Adwords, Search Console, Adsense, etc) · Property & View Settings · Filters · Spam Data · Site Search · Query Parameter Exclusions **Note:** Customized service package: If you want to custom on request, please contact us to discuss more before ordering
Category:
Analysis
,
Analytics & Strategy
,
Data Analytics
,
Marketing Analytics
,
Predictive Analytics
,
Want Facebook Page Growth with a REAL Audience from Facebook Ads? We will run a PAID Facebook Ad Campaign to Grow your Facebook page. It will help you to increase your page fans. Paid real Facebook promotion helps you to engage potential customers & make more attractive on your business page. If you want to get real fans for your page with a paid ad campaign, this is the right service package for you. And for sure we will pay the ad cost for your page from my FB ad account, ad costing, management fee everything includes in the service package price. You don't have to spend anything from your side. Once you place an order & fulfill the requirement. We will place a paid ad for your FB page from my business ad account and your page fans will grow naturally. **Why do we need to increase page like?** - Your page will be higher in the Facebook search - The high number of followers increases trust - Your conversion rates will skyrocket. **What is the benefit of the service package?** • Its helps you to rank higher on the FB search box • All are real audiences from over the world • They are all paid, not organic • Your satisfaction is my duty • Nothing robotic or fake • Optimize the best converting ads and stop the bad performed • High quality genuine and real page promotion • A great amount of exposure • Long-time effect of the campaign • Make a ranking boost • worldwide choice • If you need targeting, message me first • Your page will be found higher in FB search • People will view your page brand as an authority and take you seriously. • Your conversion rates will be much higher when your page has 10K+ likes • Your page will start to grow naturally because of people's "Herd Mentality • At 10K fans you can qualify for FB Ad Breaks to earn $$$ from your FB Videos **Note** • Note 1: We will pay the campaign cost from my FB ad account, management, advertising costing, everything includes in this gig price. You don't need to spend anything. • Note 2: Give us the role of Advertiser of your FB page. We will set up a page promotional campaign on your page by using my FB Ads Account. • Note 3: Your campaign will start within 12-24 hours of Facebook approval. • Note 4: If you want Country Specified targeting then discuss in msgs before placing an order because country-specific targeting is costly. • We will not deal with Special Ad categories e.g Real Estate, housing, employment or job-related page ads. Platform Type: Facebook **Customized Service Package: If you want to customize service on request please Contact us to discuss before taking an order.**
Category:
Real Time Strategy
,
Turn Based Strategy
,
Strategy
,
Analytics & Strategy
,
Marketing Strategy
,
An event is a type of measurement for interactions that take place on your website. Event tracking allows you to count or measure the interactions that don't necessarily involve loading another page from your site. Google Tag Manager is a free software tool that gives you the ability to install different types of tags on your website. You may have done this already without realizing it. Perhaps you are struggling to get insights from your website. Or, maybe you don't know whether your social media campaign or post is bringing you enough visitors. Also, it might be the case that you can't differentiate between organic and paid traffic that is coming to your site every second. If you are stuck to measure your website traffic, you are at the right place to start. I will help you to leverage Google Analytics from every aspect and make the most of it to reduce your pain points. **GA & GTM Account Setup** We will setup your Google Analytics account from the scratch and install required JavaScript code on your WordPress, Shopify or another website. If you prefer to use Google Tag Manager, we will integrate it with your GA account. **GA Account Audit** If you feel your existing account needs an audit to make sure whether it is properly functioning or not, we will audit and fix any issue. We will provide you a thorough report containing insight and tips for optimization. **Track-able Campaign** If you want to measure a landing page performance with accuracy, We can setup a track-able campaign that will show up in GA. **Note: If you want to customize your request, please contact us to discuss more before ordering**
Category:
Information Analysis
,
Analysis
,
Log Analysis
,
Analytics & Strategy
,
Web Analytics
,
Marketing Analytics
,
Predictive Analytics
,
Create Custome Request
Chose a pre-defined ecommerce tasks or send custom development request for your ecommerce business.
Work with Assistant
Coordinating with our project assistant to accomplish the store development as your expectation.
Upsale Your Business
Facilitating weekly ecommerce tasks to further improve your sales & marketing and reduce operation cost.
Leave a request today for a free consultation
Ms.Michelle
Skype: tramy9400
Email: support@printcart.com
Mr.Ryan
Skype: .cid.e5694f64b5c806f6
Email: sales@printcart.com
Analytics & Strategy LOGO & BRAND IDENTITY ECOMMERCE DEVELOPMENT SERVICES TO DEVELOP THEIR PROJECT
Frequently Asked Questions
Since 2012, PRINTCART started helping store owner, digital marketer, start ups or traditional commerce business to set up their store online with Open Sources platform like Virtuemart, Magento, WooCommerce, Shopify, BigCommerce or custom built website . Now we have tracked record of over 20K+ projects ( from 50$ - 100k$) supported by us.
And we discovered that 90% of our client faces a big problem during their ecommerce business…
The problem with our client, the store owner or shop owner or their website developer,  is the costive investment of time and complicated tasks of hosting set up, storefront customize, store configuration, payment and shipping setting, extension research and customize process, open sources version upgrades,security and bug fixs, hiring and managing to work with various freelancer developers, updating with new technology, integrated with marketing & sales app, site performances and so on…
Since 2022, we think that Ecommerce Club can overall solve these problem and our client's headache by gathering all the appropriated resources and talents into a simple approach of full services subcrition which backed by our team of extensive experience in ecommerce development and operation. From now on, our clients don't have to deal with various tasks themeselves while focus on runing their business and support their clients.
We will try our best to handle the complicated tasks of set up and running their ecommerce website and system.
We research, train the team with SOP and set up packaged services which is clearly cover the nessesaty of each and every ecommerce operation.
The packaged Services is published widely so any shop owner, ecommerce developer can access and start using it by open ticket support and request the tasks to be done.
We try to define the services into timeframe- tasks as clear as possiple and improve the process of task implementation for both our staff  as well as club member who need the task to be done well 
Shop owner can open unlimited task as well as they want, or they can cancel their development resources if they don't need any more.
From open sources template and plugin installation to enterprise website development and customization, we tried to open support for as much as possiple. In fact we support  well – known open sources ecommerce platform like Magento, Shopify, WooCommerce, Headless Commerce…as well as Custom Development like React, Vue, JS, HTML
For store and sales operation, we are trying to help our shop owner with content and product development, landing page set up and development, sales and marketing features intergations, payment gate way development, shipping and fullfillment api intergration,CRM, erp and accounting, mobile app development …
For sales and marketing, we want to be helpful in tasks of promotion banner design, graphic design, facebook marketing support, youtube marketing support, adword campaign, newsletter set up, SEO, social media management…
For ecommerce industry and know how, we try to support as much as possiple retail shopping, web 2 print solution, booking business, company website with or without shopping cart..
We are adding more and more ecommerce services monthly so store owner can select and decide to use the services that best suited to their need at the right time.
Store owner can assign different stores development projects to us at the same time. Our team will find the approachs to alllocate the development resources to meet up with your bsuiness demand
No! We'll work with any website regardless of where it's hosted.
We understand that different websites have different needs and that people have realistic budgets that they have to meet.
That being said, we may not be able to achieve your speed and security goals on a shared hosting provider. If you'd like to upgrade, we have a great list of recommendations and trusted hosting partners.
Firstly, you will need to understand and define the project requirement and what includes and not included in each services that you want us to do. 
Later, you need to prepare the budget and the timeframe to work with our developer to review the accomplisted tasks or projects.
You should also invite more team member to join the project development team
Our Ecommerce Service is for all ecommerce partners that wants to
1
Outsource your Ecommerce Business with a Know-How Tech Team Supported by a Smart Management Tool
2
Manage your Store Development project from small front-end tasks to full project development in Agile Approach
3
Develop and deploy any Complex eCommerce Marketplace or integrate CRM, ERP system to your platform business
Case Studies & Premium Tutorials
We update our "Ecommerce Tutorials" to help your customers better every day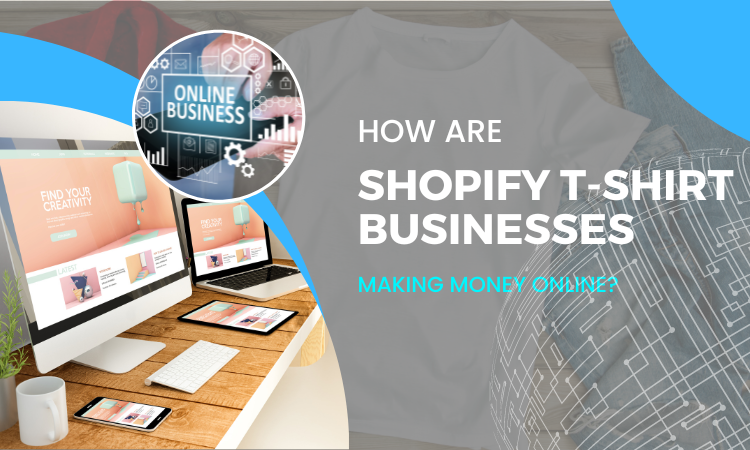 The Benefits of Using Customer Service Software for Custom Print Order Tracking and Management
Custom order print tracking and management are crucial for a printing business. Sometimes, the process can become inefficient when dealing with multiple orders, customer personalizations, and various factors that could complicate your workflow.  That's where you'll need the best customer service software tools that greatly help you streamline your workflow. Aside from streamlining processes, these tools can also increase customer satisfaction.  In this article, we'll dive deeper into why you should use customer service software in custom print order tracking and management by giving this solution various benefits and use cases. So, let's dive in.