Design Ecommerce Development
PRINTCART is the trusted digital commerce agency building eCommerce website, mobile app, PWA and Page builder solution for B2C and B2B industries as well as multi-vendor marketplaces
Logo is mainly used for identification. Yet, the importance of a logo is really great. Add value to your brand with a professionally designed new logo. There's so much happening behind a perfect logo. It doesn't just look nice -it is appealing, attractive, and expresses accurately the brand's personality. Most people won't even get to pinpoint what is it that makes it so alluring and unforgettable. Well, this "magic" comes as the result of Design, Marketing and Advertising teams working together. So how about getting your logo made by a Design, Marketing, and Advertising specialist? This is not your average logo design gig. As a professional educated in Graphic Design, Marketing and Advertising, we can and will provide logo designs that will actually work for your brand. Once you use our service we'll ask you some questions in order to build up your brand identity brief, and based on your answers we'll create and deliver 3 logo concepts for you to choose from. You can request a revision on the chosen logo. Then we'll send you the final design as PNG, AI, SVG, CDR and PDF file formats, and we'll also create an icon file to be used as a favicon or for an app. Please feel free to ask as many questions as needed before purchasing our service Logo always brings messages to convey some deep meaning. Therefore, you can say that a logo design is simple but still super complex. **How does a perfect logo design make the message outstanding?** · what the importance of a logo is? · Attracting customers · The ability of brand awareness · Synchronizing brand designs · Building loyalty for the brand · Easy to distinguish from competitors · Appearing everywhere **What do we provide?** **BASIC** · Professional Logo Concept · Source Files (Ai, EPS, PDF+++) · HQ images and Transparency images · Unlimited revisions · 2 days delivery **STANDARD** · 2 Professional Concepts · Source Files (Ai, EPS, PDF+++) · HQ images and Transparency images · Priority support · Unlimited revisions · 2 days delivery **PREMIUM** · 4 Professional Concepts · Business Card Design · Letterhead Design · Black / White Logo · Source Files (Ai, EPS, PDF+++) · Ready for print files · HQ images and Transparency images · VIP support · Unlimited revisions · Anytime modification · 2 days delivery **Why should you choose us?** FAST and PROFESSIONAL service **Note:** Customized Service Package: If you want to customize service on request, please contact us to discuss more before taking an order. Satisfaction guaranteed!
Category:
Design
,
Graphic & Design
,
Logo Design
,
UX Design
,
Are you looking for logo design service, good price, and fast delivery? Please rest assured with, we do provide icon design services for websites We are a team of professional logo design experts. We promise to provide high-quality icons for any required concept. We\'ll create the vector icons you need for your presentations, websites, apps, Instagram highlights, or whatever you need! Just let me know what objects you need as vector icons, and the style you want and I\'ll take care of the rest **What we offer:** 1. You will get professional and beautiful icons (consistent in size and style). 2. Icons will be designed in your desired style (flat, outline, line, glyph, two colors...) 3. Cheap but high-quality design. 4. Super fast delivery 5. All file formats like JPG, PNG, SVG, EPS, etc, and any resolutions. (as per request) Order now! and get your simple and modern icon design. and please contact me before placing the order. ;) We hope you find this article helpful. If you have any questions about your products, you could contact us. **Skype: dao.nt@netbasejsc.com or WhatsApp: +84 926 365 996** We are always willing to answer any of your questions.
Category:
Design
,
Graphic & Design
,
Logo Design
,
UX Design
,
Icon Design
,
Pattern Design
,
Web 2 Print
,
Create Custome Request
Chose a pre-defined ecommerce tasks or send custom development request for your ecommerce business.
Work with Assistant
Coordinating with our project assistant to accomplish the store development as your expectation.
Upsale Your Business
Facilitating weekly ecommerce tasks to further improve your sales & marketing and reduce operation cost.
Leave a request today for a free consultation
Ms.Michelle
Skype: tramy9400
Email: support@printcart.com
Mr.Ryan
Skype: .cid.e5694f64b5c806f6
Email: sales@printcart.com
Design LOGO & BRAND IDENTITY ECOMMERCE DEVELOPMENT SERVICES TO DEVELOP THEIR PROJECT
Frequently Asked Questions
Since 2012, PRINTCART started helping store owner, digital marketer, start ups or traditional commerce business to set up their store online with Open Sources platform like Virtuemart, Magento, WooCommerce, Shopify, BigCommerce or custom built website . Now we have tracked record of over 20K+ projects ( from 50$ - 100k$) supported by us.
And we discovered that 90% of our client faces a big problem during their ecommerce business…
The problem with our client, the store owner or shop owner or their website developer,  is the costive investment of time and complicated tasks of hosting set up, storefront customize, store configuration, payment and shipping setting, extension research and customize process, open sources version upgrades,security and bug fixs, hiring and managing to work with various freelancer developers, updating with new technology, integrated with marketing & sales app, site performances and so on…
Since 2022, we think that Ecommerce Club can overall solve these problem and our client's headache by gathering all the appropriated resources and talents into a simple approach of full services subcrition which backed by our team of extensive experience in ecommerce development and operation. From now on, our clients don't have to deal with various tasks themeselves while focus on runing their business and support their clients.
We will try our best to handle the complicated tasks of set up and running their ecommerce website and system.
We research, train the team with SOP and set up packaged services which is clearly cover the nessesaty of each and every ecommerce operation.
The packaged Services is published widely so any shop owner, ecommerce developer can access and start using it by open ticket support and request the tasks to be done.
We try to define the services into timeframe- tasks as clear as possiple and improve the process of task implementation for both our staff  as well as club member who need the task to be done well 
Shop owner can open unlimited task as well as they want, or they can cancel their development resources if they don't need any more.
From open sources template and plugin installation to enterprise website development and customization, we tried to open support for as much as possiple. In fact we support  well – known open sources ecommerce platform like Magento, Shopify, WooCommerce, Headless Commerce…as well as Custom Development like React, Vue, JS, HTML
For store and sales operation, we are trying to help our shop owner with content and product development, landing page set up and development, sales and marketing features intergations, payment gate way development, shipping and fullfillment api intergration,CRM, erp and accounting, mobile app development …
For sales and marketing, we want to be helpful in tasks of promotion banner design, graphic design, facebook marketing support, youtube marketing support, adword campaign, newsletter set up, SEO, social media management…
For ecommerce industry and know how, we try to support as much as possiple retail shopping, web 2 print solution, booking business, company website with or without shopping cart..
We are adding more and more ecommerce services monthly so store owner can select and decide to use the services that best suited to their need at the right time.
Store owner can assign different stores development projects to us at the same time. Our team will find the approachs to alllocate the development resources to meet up with your bsuiness demand
No! We'll work with any website regardless of where it's hosted.
We understand that different websites have different needs and that people have realistic budgets that they have to meet.
That being said, we may not be able to achieve your speed and security goals on a shared hosting provider. If you'd like to upgrade, we have a great list of recommendations and trusted hosting partners.
Firstly, you will need to understand and define the project requirement and what includes and not included in each services that you want us to do. 
Later, you need to prepare the budget and the timeframe to work with our developer to review the accomplisted tasks or projects.
You should also invite more team member to join the project development team
Our Ecommerce Service is for all ecommerce partners that wants to
1
Outsource your Ecommerce Business with a Know-How Tech Team Supported by a Smart Management Tool
2
Manage your Store Development project from small front-end tasks to full project development in Agile Approach
3
Develop and deploy any Complex eCommerce Marketplace or integrate CRM, ERP system to your platform business
Case Studies & Premium Tutorials
We update our "Ecommerce Tutorials" to help your customers better every day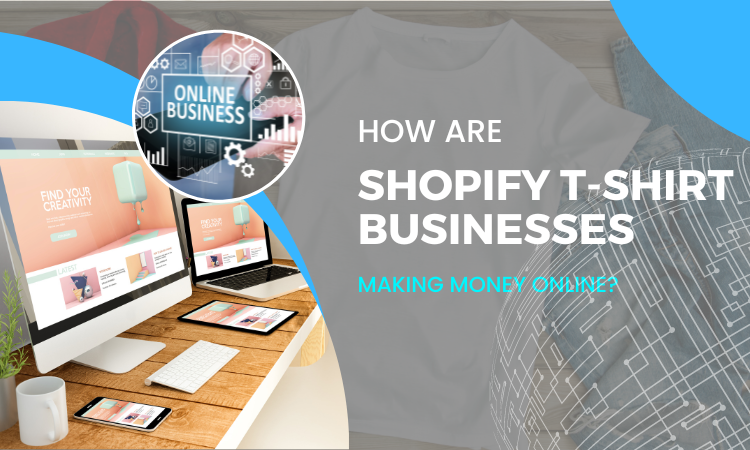 The Benefits of Using Customer Service Software for Custom Print Order Tracking and Management
Custom order print tracking and management are crucial for a printing business. Sometimes, the process can become inefficient when dealing with multiple orders, customer personalizations, and various factors that could complicate your workflow.  That's where you'll need the best customer service software tools that greatly help you streamline your workflow. Aside from streamlining processes, these tools can also increase customer satisfaction.  In this article, we'll dive deeper into why you should use customer service software in custom print order tracking and management by giving this solution various benefits and use cases. So, let's dive in.