NB Print | Web To Print Solution | Web 2 Print Software
Get Free Quotation for Your Project
Please fill out the customization request form if you need any
Ms.Michelle
Skype: tramy9400
Email: support@printcart.com
Mr.Ryan
Skype: .cid.e5694f64b5c806f6
Email: sales@printcart.com
Frequently Asked Questions
You can find the best answers when you catch problems
A niche in web-to-print solutions that is seen by some as being an indicator of things to come is the provision of WYSIWYG design support. Products provide such ability by allowing elements within a template to be moved, inserted, and deleted by end-users following strict rules established by the administrator of the system. This WYSIWYG generally supported by Adobe Flash technology which gives freedom from browser and OS dependency. This type of system begins to blur the lines between Desktop Publishing applications and web-to-print systems, and lets non-designers edit and proof customized artwork within a 'safe' environment.
A new development in the web-to-print world is mobile applications. Followed by the increased usage of smartphones, and the ability to create better software for mobile devices, the ability to use web-to-print services from responsive-design website or even native applications is now available.
An inhibiting factor for print companies when it comes to implementing web-to-print are the technical/personnel challenges associated with the deployment of e-commerce storefronts due to a lack of trained resources. This in turn has given rise to a new breed of companies which offer specific consultancy services enabling print companies to expediently execute upon their web-to-print strategy by outsourcing the design and development of their storefronts whilst also gaining a range of associated services such as sales training. Software companies that sell web-to-print solutions are also becoming ever more aware of the need to add value and educate their audiences in respect of web-to-print strategy so as to aid their sales processes, ensuring that once a web-to-print platform is sold, it can also be successfully deployed.
To address the prohibitive cost of traditional web-to-print software solutions (software, systems, periodic software upgrades, technical staff, ...), providers offer web-to-print as "hosted" or software as a service (SaaS) solutions. Using this model application creation, maintenance, enhancement, technical support, application upgrades, and hosting, are provided as an out-sourced service. Since the software, systems, and support resources are spread over a larger client base, costs can be reduced significantly. This makes it possible for any print house or print broker to offer professional web-to-print applications and services with only a modest investment of time and capital.
SaaS solutions are generally delivered through a purely online environment — allowing them to take advantage of relatively low cost per seat, cross-platform compatibility, multi-user collaboration, and live database integration for product and digital asset management (DAM).
Commercial web-to-print applications can include both print on demand (POD) or pre-printed materials that are pulled from inventory. POD documents can have static content or include elements of variable data printing (VDP), a form of POD that is mainly used for personalization of marketing materials with product or customer data that is pulled from a database. VDP is geared toward mass customization, whereas web-to-print focuses only on changes made from order to order. VDP pre-dates web-to-print although at that time the design process was carried out via close collaboration with the printer for documents such as invoices.
The front-end of the web-to-print process is similar to desktop publishing (DTP) in that individuals or graphic designers use desktop publishing software to create pre-defined templates. These templates are then posted online for later customization by end-users and automated production by a print house or commercial printer. Unlike DTP, web-to-print can bypass the use of traditional design tools by the end-user as the templates utilized in this process are based upon a WYSIWYG (often browser-based) interface that can be edited and approved by a client and by the print house without a graphic designer's assistance.
Web2print is a service that has become popular as e-commerce has grown and evolved. Both businesses and the general public can use the services, but it's most often used for businesses that are wanting to create a wide range of quality marketing materials. It gives them the opportunity to create consistent marketing products by allowing them to create templates.
When introduced, the service began with files being transferred via email from the customer to the printer. This was an opportunity for businesses to expand their customer base and allowed them to work with people that were all over the country, rather than be restricted to their local areas.
With the evolution and accessibility improvements of technology, the costs of Web2print have significantly reduced. The reasons why costs were so high at the start is due to the expensive software, maintenance costs and owning the required hardware.
Web2print allows customers to create the exact marketing materials they would like at their fingertips. It allows users to create newsletters, brochures, business cards and more, providing the full range of necessary marketing publications.
The fact that customers use templates to create designs means that time is reduced significantly creating what they need.
In essence, Web2print works as an online ordering platform which is accessible through a web browser. The library that you use has the ability to upload all of your business' branded files to make the ordering process as simple as possible.
This allows for easy customisation and personalisation. It's a great solution for businesses that frequently print and reorder.
Web2print allows you to take full control of your printing. Order what you want, as and when you need it. Instead of having to order more than you need to meet minimum order requirements and having to order more than what you require. The process saves your business both time and money.
Web-to-print, also known as Web2Print, remote publishing or print e-commerce is commercial printing using web sites. Companies and software solutions that deal in web-to-print use standard e-commerce and online services like hosting, website design, and cross-media marketing.
Partners and customers may submit print jobs, do online pre-press reviews/previews, design things like postcards directly on a website using rich user interfaces, direct cross-media marketing and offer services such as variable data printing, photo printing, booklets, and marketing campaigns.

Web2print offers online design tools for creating high-quality, consistent printing jobs for your business. It's sometimes referred to as "remote publishing" or a "print e-commerce solution", so don't be confused if you come across these terms when looking for the right print supplier.
Web to Print software allows brick and mortar print shops to take their business online. Additionally, Web to Print software is utilized by multi-location enterprises and franchise businesses that wish to establish brand consistency in printed collateral throughout their dispersed locations.
WE ARE IN LOVE WITH CLIENT
Recently, we discovered how client loving working with us by their 5 star recommedation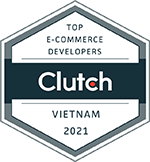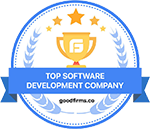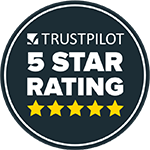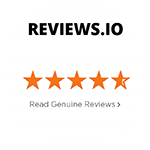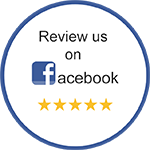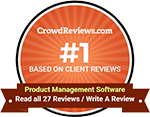 Top