0 Magento® 2 Extensions
Nowadays, Magento 2 is the new generation of Ecommerce, with all enthusiastic and effort along with long-year experience in providing open source solutions, all Magento 2 extensions are the pride of Netbase team. We always try our best to perfect your eCommerce websites by releasing the premium Magento 2 extensions with outstanding features. We believe that they can satisfy even the most demanding customers.
No product filter
Magento 2 extensions - The next generation of Ecommerce
According to the latest research, among 30 popular ecommerce platforms available on the market, Magento has made up 30% of the total market share. This desirable figure might be the clearest evidence for the popular floating level as well as reputation of Magento all over the world. Before Magento 2.0 version is released, more than 240,000 shops in the market were using Magento 1.x. However, time has changed and Magento 2 has been developed to satisfy all complicated needs of the new era of commerce in terms of speed, scalability and extensibility.
That we build a list of Magento 2 extensions can be define as the most feasible choice to set up the stage for beneficial businesses in near future through web technology. Magento 2 extensions from Cmsmart marketplace seem to be the perfect decision  offering everything that any business would require thanks to its full-fledged as well as highly innovative architecture. On Cmsmart, the principle of Magento 2 extensions' architecture are as follows.
Performance Enhancement: Magento 2 extensions will bring to users much better performance in comparison its early version. Magento 2 version requires lesser hardware, it means that  you can cut down significantly expenses and easy to maintain due to fewer problems. Additionally, the features like CSS preprocessing will be actually helpful in improving the performance of the entrepreneurial applications
Well examined and better Magento 2 extensions: before releasing any extensions, we always pay attention to examine them, we want to bring users the perfect and optimize benefits of them.
Layered Architecture: With the purpose of optimizing the features and code in a complex system, our Magento 2 extensions support layered architecture. It will really make sense when users customize the store appearance and behavior with the incurring changes. If your ecommerce website contains wide range of products, nothing could be the better choice than Magento 2
Compatible with any theme: It is easy to integrate with other Magento 2 theme and it makes your website more professional and attractive.
Responsive design: Customer can view it on all devices as desktop, laptop, tablet or smart phones without any problem on presentation.
Easy to install and use: we develop those Magento 2 extensions for any people can install it as description in user guide because we all know that not all users are master of information technology. So, with the simple step to install and configure, you can be easy to set up our extensions.
Other benefits:
6 months download and upgrad

e: after purchasing, you can download, upgrade and require support within 6 months ( 3 months with some special products).
7 days refund: If you are not satisfy with our product, open a ticket to request a refund. If refund is accepted, the value of refund will be CHANGED INTO REWARD POINTS for buyers. We will NOT ISSUE REFUND BY MONEY.
24 - hour ticket support: we will reply issue within 24h, exclude Saturday, Sunday and local holidays of Sellers
WE ARE IN LOVE WITH CLIENT
Recently, we discovered how client loving working with us by their 5 star recommedation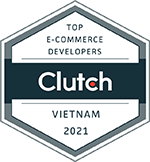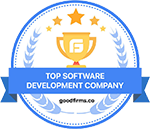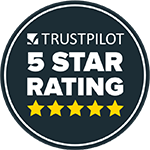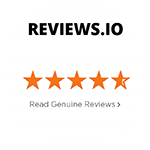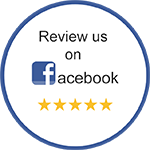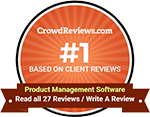 Top